The history of Park Cottage is what gives the property its character and charm. From the oak beams to the original blue lias stone floor, this unique property gives you modern convenience in a idyllic, traditional setting.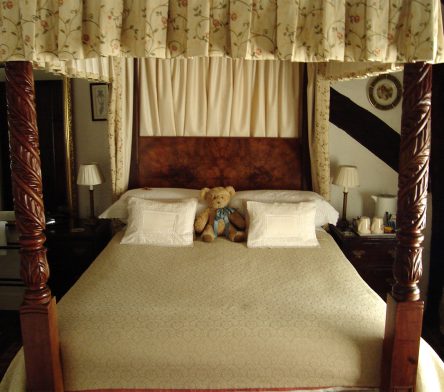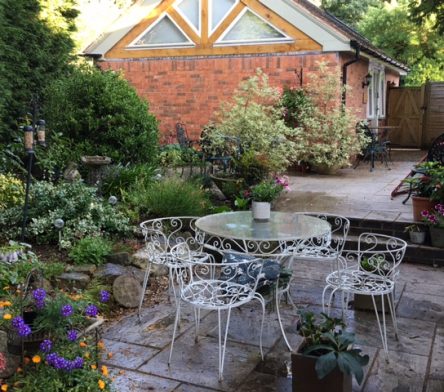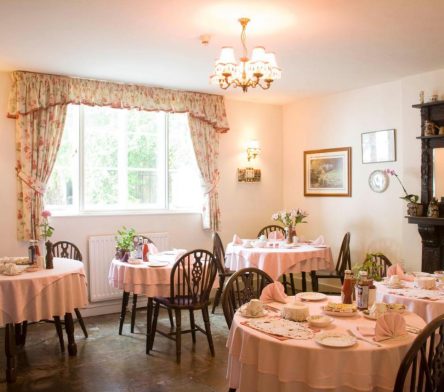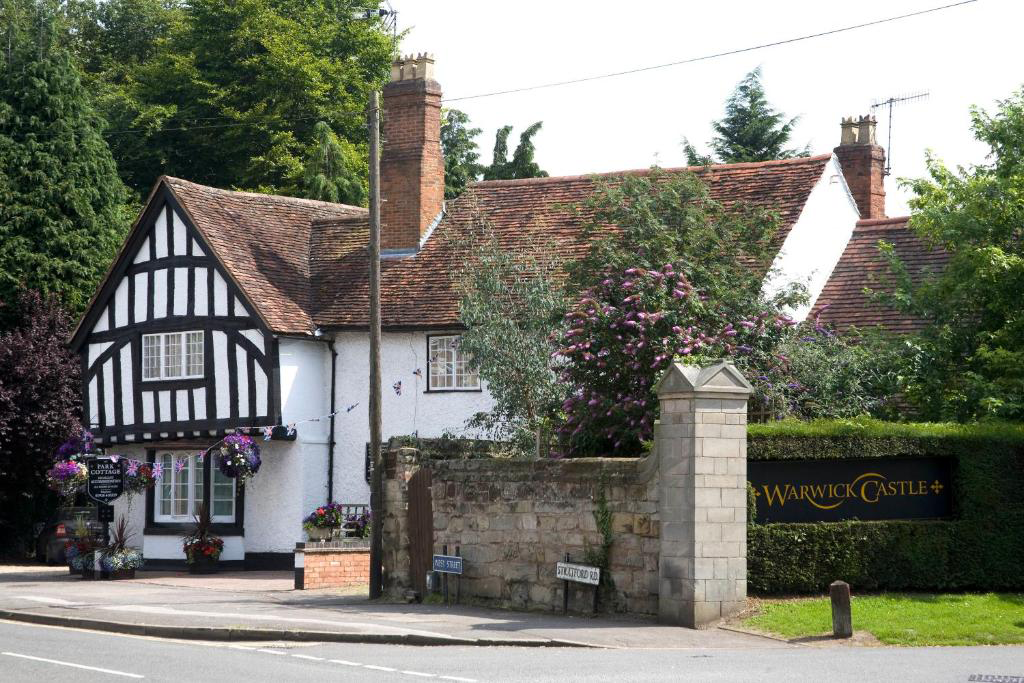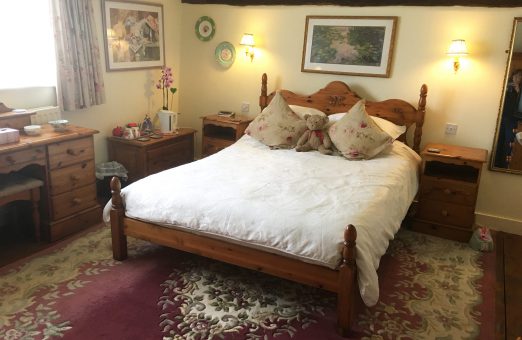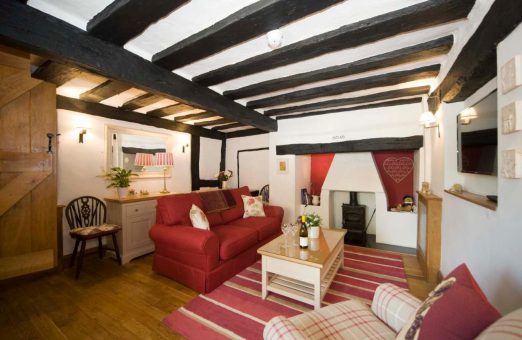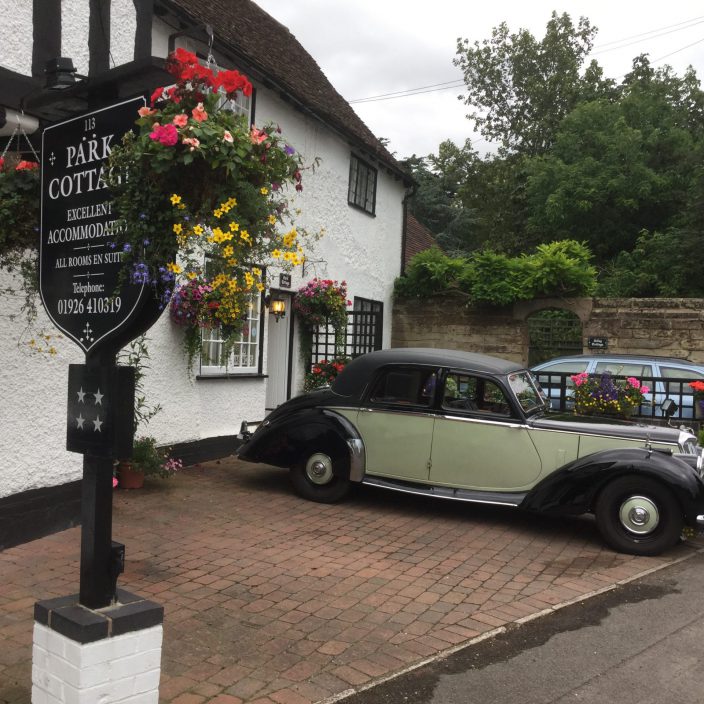 History of Park Cottage
Park Cottage is a 16th Century timber framed house that once served as the Dairy for Warwick Castle. Originally called Park Lodge, the cottage was part of the Warwick Castle estate for hundreds of years, until the Earl of Warwick sold it to a private owner in 1978.
After a brief incarnation as an Antiques store, Park Cottage became a B&B, and is now owned and run by Janet & Stuart Baldry, who took over in 2001.
As well as the house itself, there's a 300 year old yew tree which stands in the garden, and for the last 7 years, the house has won Warwick in Bloom awards for the beautiful flowers that decorate the house.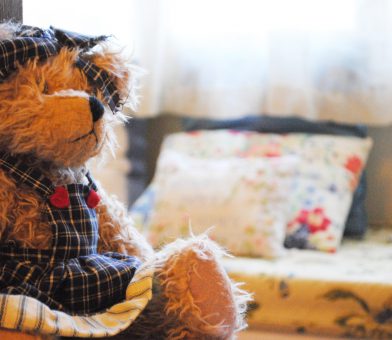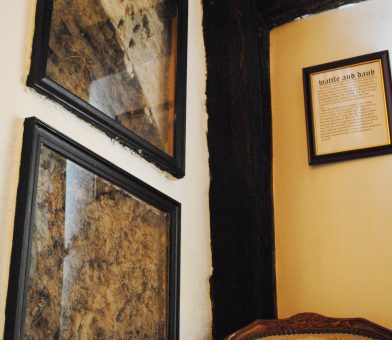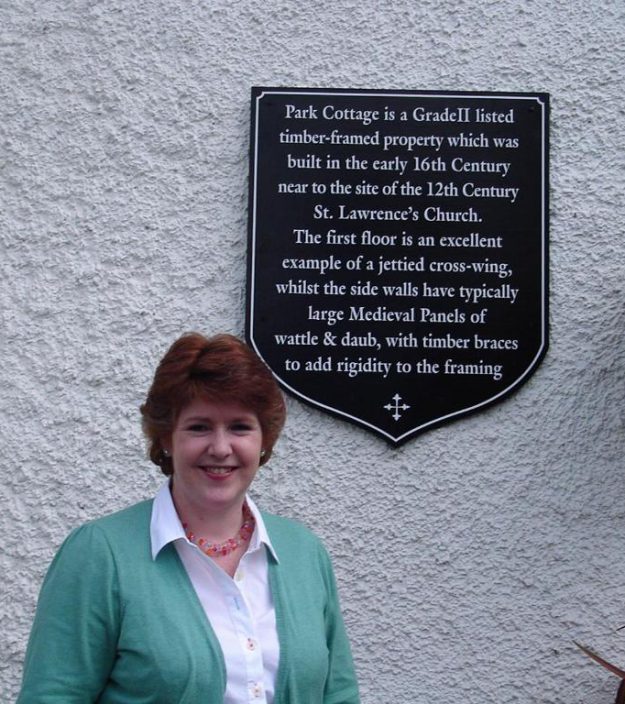 Features & Traditions
As you can imagine from a traditional Tudor house, you can see the history of Park and Daisy Cottage in every aspect of the building, from the not-quite-level floors to the beautiful oak beams and the original fireplaces.
You can even get a glimpse into the very walls of the house to see the original wattle and daub that was used in construction – a literal window into the past! 
As well as all the period features, another hallmark of Park Cottage is our bears. You may know that the Bear and Ragged Staff is Warwick's emblem, so in each room you'll find a Teddy Bear – each one named after the wife of one of the Earls of Warwick – which is also how we name our rooms!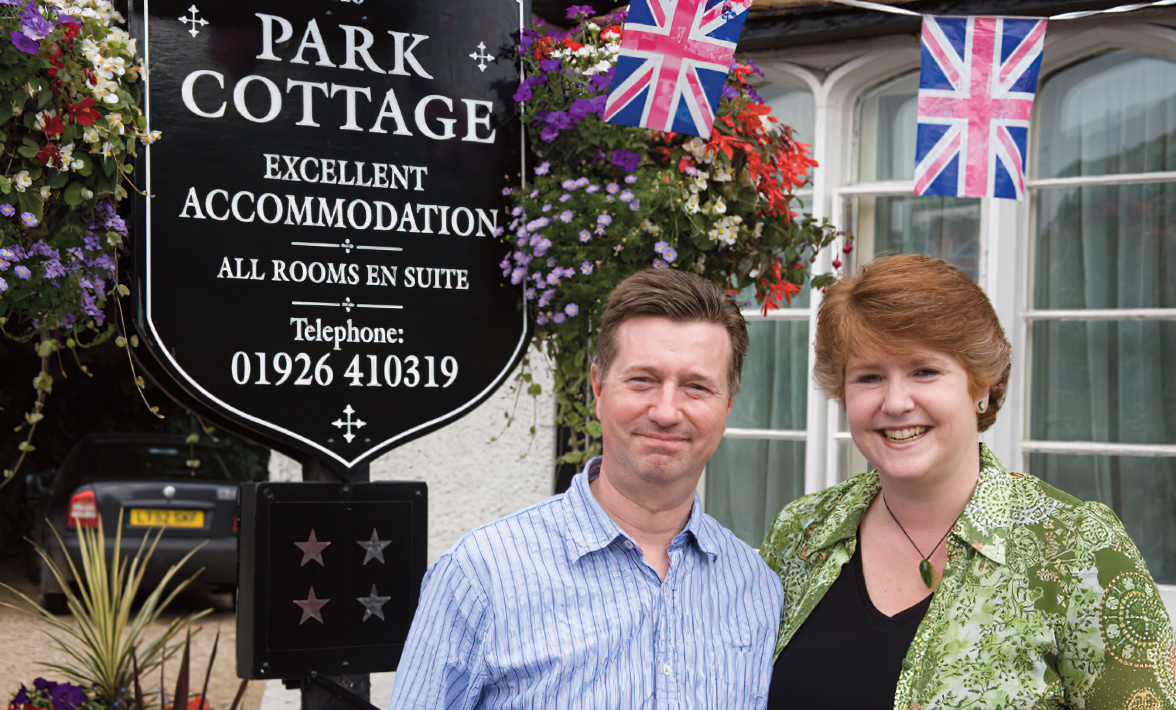 A Message from Janet & Stuart
When you come to stay at Park Cottage, the first thing you can expect to find is a very warm welcome!
It's been 20 years since we first took over the guest house, and it's been a wonderful experience to provide our guests with a little slice of English history, traditional charm and all the comforts of home.
We are here to make your stay as perfect as possible, and are more than happy to offer advice on the best places to eat out, what's going on in town, and the best places to visit and explore.
So feel free to get in touch if you have questions, or if you want to find out more about staying with us. We're looking forward to seeing you soon!